Adult ADHD and Adult ADD can be difficult to cope with – are you struggling with the symptoms?
Have you been diagnosed with Adult ADD or Adult ADHD, and are now struggling to cope with a severe difficulty concentrating? Alphamusic may be the natural remedy that you've been looking for.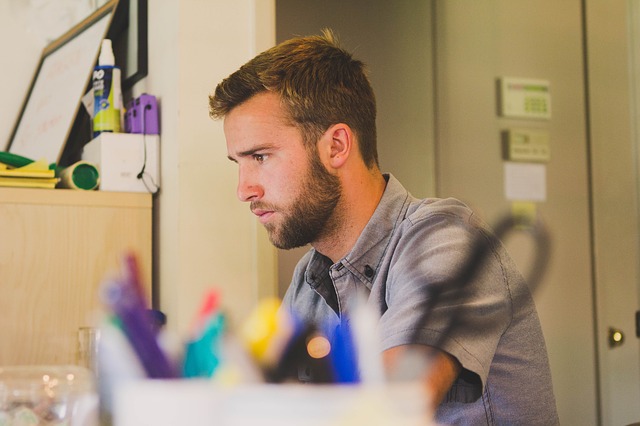 ADD comes with a whole host of accompanying psychological effects. Sufferers are likely to experience a severe lack of focus (and on the flip side, erratic hyperfocus), hectic disorganisation in terms of time management, keeping track of tasks and prioritising, as well as impulsivity, emotional problems, lack of motivation and extreme restlessness. Understandably, these symptoms make it seem impossible to commit to your career or complete simple tasks without challenge and frustration.

The trying effects of Adult ADD can also lead to physical problems, such as compulsive and/or erratic eating, fatigue and substance abuse. The associated stress can easily snowball into anxiety and depression if the ADHD symptoms are not addressed.

With Adult ADD being misdiagnosed for many years and sufferers being labelled as merely 'lazy', 'flaky' or 'unintelligent', finding the right help has been difficult. However, with the advances in natural remedies for ADHD, concentration music has now become an effective candidate for relief.

How can Alphamusic help to target Adult ADD?

Tried and tested by those suffering with Adult ADD and based on scientific research, Alphamusic works by regulating the alpha waves in the brain, and effectively soothing the user into a state known as the 'alpha state'. In this condition, the user is able to de-compress and calm their mind.

As noted above, ADHD symptoms range from lack of focus, restlessness and forgetfulness – with Alphamusic, high activity in the brain is able to be relaxed, allowing the user to find the space to find focus and calm. As a natural alternative, Alphamusic can either be used as an aid to concentration whilst attempting to work or study, or can be used to de-clutter the mind when the user is feeling particularly overwhelmed and unmotivated.
If you feel like Alphamusic could help you to alleviate your ADHD symptoms, then why not try one of the recommended titles below:
Silence of Peace vol1
The Last Dragonfly
Spirit

For personal use, you can purchase the titles as either an MP3 download or a home use CD. For professional use, you can purchase a license to use the music as part of your therapies.